Collection: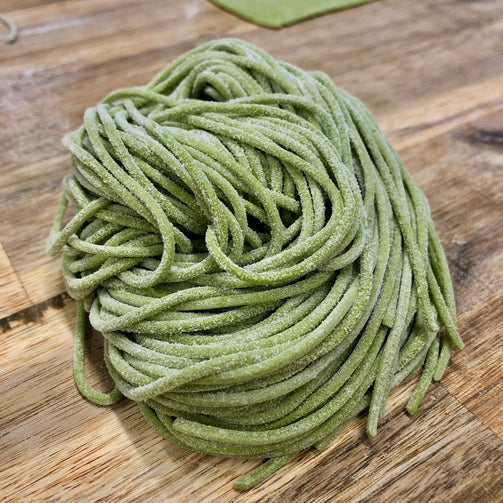 Collection:
Spinach Spaghetti (500g)
Spinach Spaghetti (500g)
Regular price

Sale price

$16.00
A classic pasta, with a twist! Our spinach spaghetti is made with a mixture of unbleached wheat flour, whole egg, durum wheat semolina and spinach. Spinach Spaghetti would work really well with a classic pomodoro sauce or a pesto cream. Each order contains 500g of frozen spinach spaghetti portioned into 125g nests.