Collection: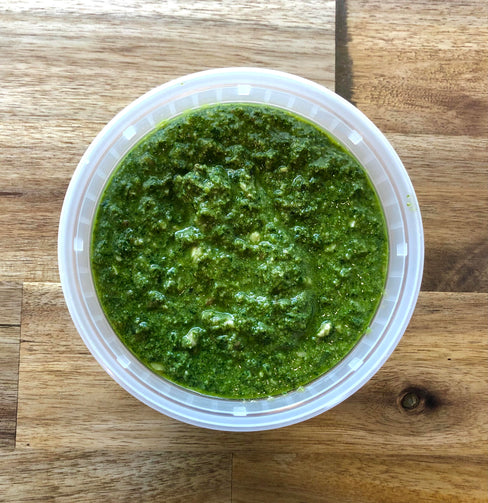 Collection:
Basil Pesto (250ml) (v)
Basil Pesto (250ml) (v)
Regular price

Sale price

$15.00
Our pesto uses a base of almonds, canola oil and olive oil to achieve creaminess while omitting cheese. Along with using fresh basil and a dash of lemon juice, salt and a touch of sugar, the result is a fresh tasting, earthy, bright green pesto. Enjoy as the base for pizzas or as a sauce for pastas. Each order is 250ml, vegan, and available fresh or frozen. Contains nuts.